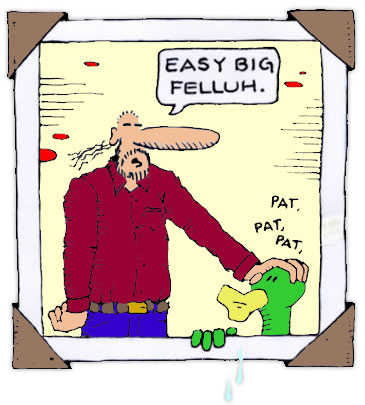 About the Artist and Creator: John Cataldi
I was born in Los Angeles, California, 1957, near Echo Park! In High School/College I studied mechanical and architectural drafting, all the while, honing my imagination and drawing skills. Since 1989, I've worked in animation as a timing director, working on made for T.V. cartoons, such as the Emmy winning HBO "Spawn" and Discovery Kids, "Tutenstein".
In 1979 the first Roid hit the paper and over the years have evolved into the Roids of today. Among the fifty or so characters I've created, the Roids have floated to the surface in popularity.